Multiple Healing Modalities
Traditional Chinese medicine incorporates a variety of methods and practices. Dr. Hu is a certified acupuncture physician and a certified medical herbalist. In addition, she utilizes nutrition therapy, cupping, moxibustion, and apitherapy.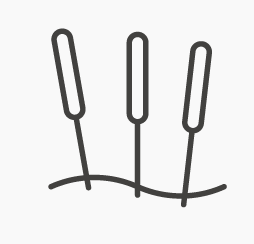 Acupuncture
Widely used in the West for pain (back/neck/knee) and headaches, acupuncture has pain-relieving, anti-inflammatory, hormone-regulating, and immune-boosting effects. Thin needles inserted along meridian lines modify the flow of Qi (energy).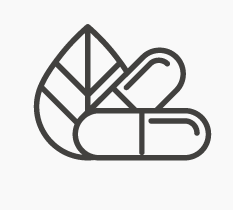 Herbal Medicine
Tested by time and modern clinical research, Chinese herbal medicine is particularly effective in treating chronic diseases such as skin disease, respiratory conditions, gastrointestinal disorders, gynecological conditions arthritis, hepatitis, and more.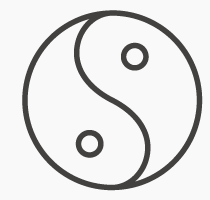 Nutrition
In traditional Chinese medicine, everything you eat is considered a medicine.  Body imbalances can be treated by adding certain foods, herbs, and spices to your diet. Dr. Hu educates her patients on optimal nutrition and diet guidelines.

Injection Therapy
Injection therapies are a growing naturopathic treatment choice for pain, illness, and nutritional support. Injecting health-promoting substances into the body provides a direct route to the blood stream and damaged or inflamed tissues.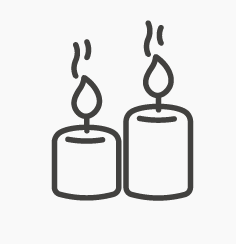 Cupping
In TCM, placing cups on the skin to create suction facilitates healing with blood flow, as well as the flow of "qi" in the body. Cupping helps with pain, inflammation, blood flow, relaxation, and well-being as a type of deep-tissue massage.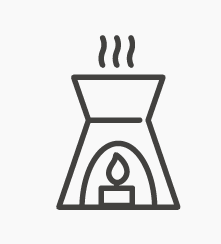 Moxibustion
Moxibustion is a traditional  therapy which consists of burning dried mugwort on particular points on the body to relieve pain. Heated ginger relieves stomach and rheumatic pain; garlic treats respiratory disorders, and salt stimulates the abdominal organs.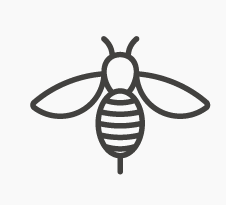 Bee Venom Therapy
Bee Venom Therapy is uterlizing bee stings into human body to treat severe inflammatory diseases such as Lyme disease, multiple sclerosis, rheumatoid arthritis and even cancer. The active component of honeybee venom is melittin which is anti-inflammatory, anti-parasitic, anti-viral and anti-bacterial.
Reaching for health one body at a time.
Trusted By Her Clients
"Dr. Hsin-Hsin Hu is very knowledgeable and will explain all the various healing techniques in an easy-to-understand way. I have had some issues with the muscles in my back and with a combination of acupuncture & herbal medicine they are so much better. What a relief! I will be going back! No more expensive drugs for me!"
"I have fibromyalgia and suffer from acute muscular pain. I literally could not stand the pain and was on prescription medications that made me feel worse due to their side effects. Dr. Hu successfully treated me with acupuncture and herbs. She is very knowledgeable, gentle, and effective in her methods of acupuncture. This, along with her understanding of herbs, has enabled me to live with little or no muscular pain. She has given me a new lease on life. I truly believe that Dr. Hu could help many people with their pain with natural herbs and acupuncture. She is great at her profession. I am living proof that it works."
"Dr. Hu is a friendly and open person who spends time getting to know you; she is interested in treating the whole person not merely treating symptoms.
Through her care, I no longer suffer from sciatica issues which have plagued me for 30 years.  "
Location
2650 Bahia Vista St.
Suite 301
Sarasota, Fl 34239
Office and Pharmacy Hours
By appointment only
M-F: 9:30am – 5pm